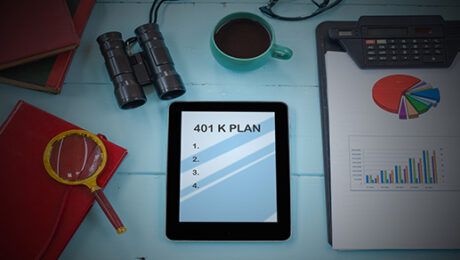 Employers offer 401(k) plans for many reasons, including to attract and retain talent. These plans help an employee accumulate a retirement nest egg on a tax-advantaged basis. If you're thinking about participating in a plan at work, here are some of the features.
Under a 401(k) plan, you have the option of setting aside a certain amount of your wages in a qualified retirement plan. By electing to set cash aside in a 401(k) plan, you'll reduce your gross income, and defer tax on the amount until the cash (adjusted by earnings) is distributed to you. It will either be distributed from the plan or from an IRA or other plan that you roll your proceeds into after leaving your job.
Tax advantages
Your wages or other compensation will be reduced by the amount of pre-tax contributions that you make — saving you current income taxes. But the amounts will still be subject to Social Security and Medicare taxes. If your employer's plan allows, you may instead make all, or some, contributions on an after-tax basis (these are Roth 401(k) contributions). With Roth 401(k) contributions, the amounts will be subject to current income taxation, but if you leave these funds in the plan for a required time, distributions (including earnings) will be tax-free.
Your elective contributions — either pre-tax or after-tax — are subject to annual IRS limits. For 2021, the maximum amount permitted is $19,500. When you reach age 50, if your employer's plan allows, you can make additional "catch-up" contributions. For 2021, that additional amount is $6,500. So if you're 50 or older, the total that you can contribute to all 401(k) plans in 2021 is $26,000. Total employer contributions, including your elective deferrals (but not catch-up contributions), can't exceed 100% of compensation or, for 2021, $58,000, whichever is less.
Typically, you'll be permitted to invest the amount of your contributions (and any employer matching or other contributions) among available investment options that your employer has selected. Periodically review your plan investment performance to determine that each investment remains appropriate for your retirement planning goals and your risk specifications.
Getting money out
Another important aspect of these plans is the limitation on distributions while you're working. First, amounts in the plan attributable to elective contributions aren't available to you before one of the following events: retirement (or other separation from service), disability, reaching age 59½, hardship, or plan termination. And eligibility rules for a hardship withdrawal are very stringent. A hardship distribution must be necessary to satisfy an immediate and heavy financial need.
As an alternative to taking a hardship or other plan withdrawal while employed, your employer's 401(k) plan may allow you to receive a plan loan, which you pay back to your account, with interest. Any distribution that you do take can be rolled into another employer's plan (if that plan permits) or to an IRA. This allows you to continue deferral of tax on the amount rolled over. Taxable distributions are generally subject to 20% federal tax withholding, if not rolled over.
Employers may opt to match contributions up to a certain amount. If your employer matches contributions, you should make sure to contribute enough to receive the full match. Otherwise, you'll miss out on free money!
These are just the basics of 401(k) plans for employees. For more information, contact your employer. Of course, we can answer any tax questions you may have.
© 2021 Covenant CPA
Wednesday, 12 August 2020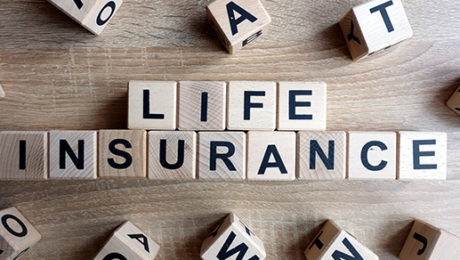 Does your employer provide you with group term life insurance? If so, and if the coverage is higher than $50,000, this employee benefit may create undesirable income tax consequences for you.
"Phantom income"
The first $50,000 of group term life insurance coverage that your employer provides is excluded from taxable income and doesn't add anything to your income tax bill. But the employer-paid cost of group term coverage in excess of $50,000 is taxable income to you. It's included in the taxable wages reported on your Form W-2 — even though you never actually receive it. In other words, it's "phantom income."
What's worse, the cost of group term insurance must be determined under a table prepared by IRS even if the employer's actual cost is less than the cost figured under the table. Under these determinations, the amount of taxable phantom income attributed to an older employee is often higher than the premium the employee would pay for comparable coverage under an individual term policy. This tax trap gets worse as the employee gets older and as the amount of his or her compensation increases.
Check your W-2
What should you do if you think the tax cost of employer-provided group term life insurance is undesirably high? First, you should establish if this is actually the case. If a specific dollar amount appears in Box 12 of your Form W-2 (with code "C"), that dollar amount represents your employer's cost of providing you with group-term life insurance coverage in excess of $50,000, less any amount you paid for the coverage. You're responsible for federal, state and local taxes on the amount that appears in Box 12 and for the associated Social Security and Medicare taxes as well.
But keep in mind that the amount in Box 12 is already included as part of your total "Wages, tips and other compensation" in Box 1 of the W-2, and it's the Box 1 amount that's reported on your tax return
Consider some options
If you decide that the tax cost is too high for the benefit you're getting in return, you should find out whether your employer has a "carve-out" plan (a plan that carves out selected employees from group term coverage) or, if not, whether it would be willing to create one. There are several different types of carve-out plans that employers can offer to their employees.
For example, the employer can continue to provide $50,000 of group term insurance (since there's no tax cost for the first $50,000 of coverage). Then, the employer can either provide the employee with an individual policy for the balance of the coverage, or give the employee the amount the employer would have spent for the excess coverage as a cash bonus that the employee can use to pay the premiums on an individual policy.
Contact us if you have questions about group term coverage or how much it is adding to your tax bill.
© 2020 Covenant CPA