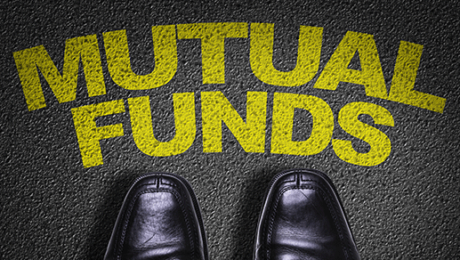 If you invest in mutual funds, be aware of some potential pitfalls involved in buying and selling shares.
Surprise sales
You may already have made taxable "sales" of part of your mutual fund investment without knowing it.
One way this can happen is if your mutual fund allows you to write checks against your fund investment. Every time you write a check against your mutual fund account, you've made a partial sale of your interest in the fund. Thus, except for funds such as money market funds, for which share value remains constant, you may have taxable gain (or a deductible loss) when you write a check. And each such sale is a separate transaction that must be reported on your tax return.
Here's another way you may unexpectedly make a taxable sale. If your mutual fund sponsor allows you to make changes in the way your money is invested — for instance, lets you switch from one fund to another fund — making that switch is treated as a taxable sale of your shares in the first fund.
Recordkeeping
Carefully save all the statements that the fund sends you — not only official tax statements, such as Forms 1099-DIV, but the confirmations the fund sends you when you buy or sell shares or when dividends are reinvested in new shares. Unless you keep these records, it may be difficult to prove how much you paid for the shares, and thus, you won't be able to establish the amount of gain that's subject to tax (or the amount of loss you can deduct) when you sell.
You also need to keep these records to prove how long you've held your shares if you want to take advantage of favorable long-term capital gain tax rates. (If you get a year-end statement that lists all your transactions for the year, you can just keep that and discard quarterly or other interim statements. But save anything that specifically says it contains tax information.)
Recordkeeping is simplified by rules that require funds to report the customer's basis in shares sold and whether any gain or loss is short-term or long-term. This is mandatory for mutual fund shares acquired after 2011, and some funds will provide this to shareholders for shares they acquired earlier, if the fund has the information.
Timing purchases and sales
If you're planning to invest in a mutual fund, there are some important tax consequences to take into account in timing the investment. For instance, an investment shortly before payment of a dividend is something you should generally try to avoid. Your receipt of the dividend (even if reinvested in additional shares) will be treated as income and increase your tax liability. If you're planning a sale of any of your mutual fund shares near year-end, you should weigh the tax and the non-tax consequences in the current year versus a sale in the next year.
Identify shares you sell
If you sell fewer than all of the shares that you hold in the same mutual fund, there are complicated rules for identifying which shares you've sold. The proper application of these rules can reduce the amount of your taxable gain or qualify the gain for favorable long-term capital gain treatment.
Contact us if you'd like to find out more about tax planning for buying and selling mutual fund shares.
© 2020 Covenant CPA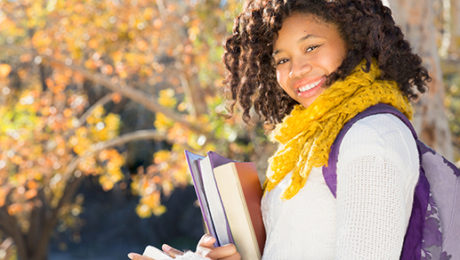 Section 529 plans are a popular education-funding tool because of tax and other benefits. Two types are available: 1) prepaid tuition plans, and 2) savings plans. And one of these plans got even better under the Tax Cuts and Jobs Act (TCJA).
Enjoy valuable benefits
529 plans provide a tax-advantaged way to help pay for qualifying education expenses. First and foremost, although contributions aren't deductible for federal purposes, plan assets can grow tax-deferred. In addition, some states offer tax incentives for contributing in the form of deductions or credits.
But that's not all. 529 plans also usually offer high contribution limits. And there are no income limits for contributing.
Lock in current tuition rates
With a 529 prepaid tuition plan, if your contract is for four years of tuition, tuition is guaranteed regardless of its cost at the time the beneficiary actually attends the school. This can provide substantial savings if you invest when the child is still very young.
One downside is that there's uncertainty in how benefits will be applied if the beneficiary attends a different school. Another is that the plan doesn't cover costs other than tuition, such as room and board.
Fund more than just college tuition
A 529 savings plan can be used to pay a student's expenses at most postsecondary educational institutions. Distributions used to pay qualified expenses (such as tuition, mandatory fees, books, supplies, computer equipment, software, Internet service and, generally, room and board) are income-tax-free for federal purposes and typically for state purposes as well, thus making the tax deferral a permanent savings.
In addition, the Tax Cuts and Jobs Act expands the definition of qualified expenses to generally include elementary and secondary school tuition. However, tax-free distributions used for such tuition are limited to $10,000 per year.
The biggest downside may be that you don't have direct control over investment decisions; you're limited to the options the plan offers. Additionally, for funds already in the plan, you can make changes to your investment options only twice during the year or when you change beneficiaries.
But each time you make a contribution to a 529 savings plan, you can select a different option for that contribution, regardless of how many times you contribute throughout the year. And every 12 months you can make a tax-free rollover to a different 529 plan for the same child.
Picking your plan
Both prepaid tuition plans and savings plans offer attractive benefits. We can help you determine which one is a better fit for you or explore other tax-advantaged education-funding options. Contact us at 205-345-9898.
© 2018 Covenant CPA