Wednesday, 02 December 2020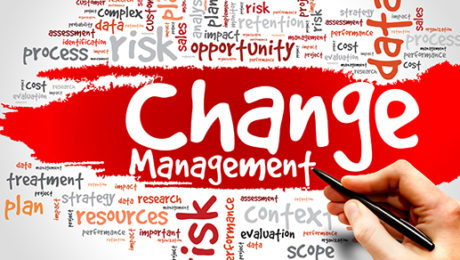 The year 2020 has taught businesses many lessons. The sudden onset of the COVID-19 pandemic followed by drastic changes to the economy have forced companies to alter the size of their workforces, restructure work environments and revise sales models — just to name a few challenges. And what this has all meant for employees is change.
Even before this year's public health crisis, many businesses were looking into and setting forth policies regarding change management. In short, this is a formalized approach to providing employees the information, training and ongoing coaching needed to successfully adapt to any modification to their day-to-day jobs.
There's little doubt that one of the enduring lessons of 2020 is that businesses must be able to shepherd employees through difficult transitions, even (or especially) when the company itself didn't bring about the change in question.
Why change is hard
Most employees resist change for many reasons. There's often a perceived loss of, or threat to, job security or status. Inconvenience and unfamiliarity provoke apprehension. In some cases, perhaps because of misinformation, employees may distrust their employers' motives for a change. And some workers will always simply believe the "old way is better."
What's worse, some changes might make employees' jobs more difficult. For example, moving to a new location might enhance an organization's image or provide safer or more productive facilities. But doing so also may increase some employees' commuting times or put employees in a drastically different working environment. When their daily lives are affected in such ways, employees tend to question the decision and experience high levels of anxiety.
What you shouldn't do
Often, when employees resist change, a company's decision-makers can't understand how ideas they've spent weeks, months or years deliberating could be so quickly rejected. (Of course, in the case of the COVID-19 pandemic, tough choices had to be made in a matter of days.) Some leadership teams forget that employees haven't had time to adjust to a new idea. Instead of working to ease employee fears, executives or supervisors may double down on the change, more strictly enforcing new rules and showing little patience for disagreements or concerns.
And it's here the implementation effort can break down and start costing the business real dollars and cents. Employees may resist change in many destructive ways, from taking very slow learning curves to calling in sick to filing formal complaints or lawsuits. Some might even quit.
The bottom line: by not engaging in some form of change management, you're more likely to experience reduced productivity, bad morale and increased turnover.
How to cope
"Life comes at ya fast," goes the popular saying. Given the events of this year, it's safe to say that most business owners would agree. Identify ways you've been able to help employees deal with this year's changes and document them so they can be of use to your company in the future. Contact us for help cost-effectively managing your business.
© 2020 Covenant CPA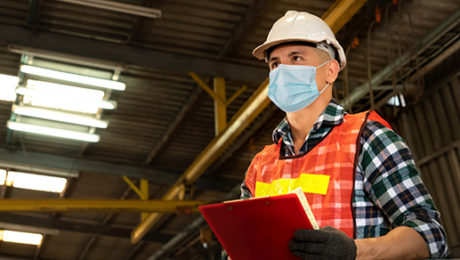 It's been a year like no other. The sudden impact of the COVID-19 pandemic in March forced every business owner — ready or not — to execute his or her disaster response plan.
So, how did yours do? Although it may still be a little early to do a complete assessment of what went right and wrong during the crisis, you can take a quick look back right now while the experience is still fresh in your mind.
Get specific
When devising a disaster response plan, brainstorm as many scenarios as possible that could affect your company. What weather-related, environmental and socio-political threats do you face? Obviously, you can now add "pandemic" to the list.
The operative word, however, is "your." Every company faces distinctive threats related to its industry, size, location(s), and products or services. Identify these as specifically as possible, based on what you've learned.
There are some constants for nearly every plan. Seek out alternative suppliers who could fill in for your current ones if necessary. Fortify your IT assets and functionality with enhanced recovery and security capabilities.
Communicate optimally
Another critical factor during and after a crisis is communication, both internal and external. Review whether and how your business was able to communicate in the initial months of the pandemic.
You and most of your management team probably needed to concentrate on maintaining or restoring operations. Who communicated with employees and other stakeholders to keep them abreast of your response and recovery progress? Typically, these parties include:
Staff members and their families,
Customers,
Suppliers,
Banks and other financial stakeholders, and
Local authorities, first responders and community leaders (as appropriate).
Look into the communication channels that were used — such as voicemail, text messaging, email, website postings and social media. Which were most and least effective? Would some type of new technology enable your business to communicate better?
Revisit and update
If the events of this past spring illustrate anything, it's that companies can't create a disaster response plan and toss it on a shelf. Revisit the plan at least annually, looking for adjustments and new risk factors.
You'll also want to keep the plan clear in the minds of your employees. Be sure that everyone — including new hires — knows exactly what to do by spelling out the communication channels, contacts and procedures you'll use in the event of a disaster. Everyone should sign a written confirmation that they've read the plan's details, either when hired or when the plan is substantially updated.
In addition, go over disaster response measures during company meetings once or twice a year. You might even want to hold live drills to give staff members a chance to practice their roles and responsibilities.
Heed the lessons
For years, advisors urged business owners to prepare for disasters or else. This year we got the "or else." Despite the hardships and continuing challenges, however, the lessons being learned are invaluable. Please contact us to discuss ways to manage costs and maintain profitability during these difficult times.
© 2020 Covenant CPA