Wednesday, 12 August 2020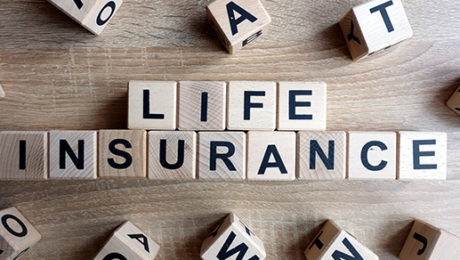 Does your employer provide you with group term life insurance? If so, and if the coverage is higher than $50,000, this employee benefit may create undesirable income tax consequences for you.
"Phantom income"
The first $50,000 of group term life insurance coverage that your employer provides is excluded from taxable income and doesn't add anything to your income tax bill. But the employer-paid cost of group term coverage in excess of $50,000 is taxable income to you. It's included in the taxable wages reported on your Form W-2 — even though you never actually receive it. In other words, it's "phantom income."
What's worse, the cost of group term insurance must be determined under a table prepared by IRS even if the employer's actual cost is less than the cost figured under the table. Under these determinations, the amount of taxable phantom income attributed to an older employee is often higher than the premium the employee would pay for comparable coverage under an individual term policy. This tax trap gets worse as the employee gets older and as the amount of his or her compensation increases.
Check your W-2
What should you do if you think the tax cost of employer-provided group term life insurance is undesirably high? First, you should establish if this is actually the case. If a specific dollar amount appears in Box 12 of your Form W-2 (with code "C"), that dollar amount represents your employer's cost of providing you with group-term life insurance coverage in excess of $50,000, less any amount you paid for the coverage. You're responsible for federal, state and local taxes on the amount that appears in Box 12 and for the associated Social Security and Medicare taxes as well.
But keep in mind that the amount in Box 12 is already included as part of your total "Wages, tips and other compensation" in Box 1 of the W-2, and it's the Box 1 amount that's reported on your tax return
Consider some options
If you decide that the tax cost is too high for the benefit you're getting in return, you should find out whether your employer has a "carve-out" plan (a plan that carves out selected employees from group term coverage) or, if not, whether it would be willing to create one. There are several different types of carve-out plans that employers can offer to their employees.
For example, the employer can continue to provide $50,000 of group term insurance (since there's no tax cost for the first $50,000 of coverage). Then, the employer can either provide the employee with an individual policy for the balance of the coverage, or give the employee the amount the employer would have spent for the excess coverage as a cash bonus that the employee can use to pay the premiums on an individual policy.
Contact us if you have questions about group term coverage or how much it is adding to your tax bill.
© 2020 Covenant CPA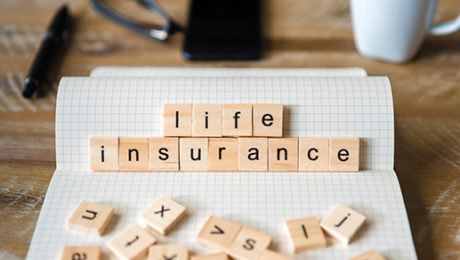 For years, life insurance has played a critical role in estate planning, providing a source of liquidity to pay estate taxes and other expenses. Today, the gift and estate tax exemption has climbed to $11.4 million, so estate taxes are no longer a concern for the vast majority of families. But even for nontaxable estates, life insurance continues to offer estate planning benefits.
Replacing income and wealth
Life insurance can protect your family by replacing your lost income. It can also be used to replace wealth in a variety of contexts. For example, suppose you own highly appreciated real estate or other assets and wish to dispose of them without generating current capital gains tax liability. One option is to contribute the assets to a charitable remainder trust (CRT).
As a tax-exempt entity, the CRT can sell the assets and reinvest the proceeds without triggering capital gains tax. In addition, you and your spouse will enjoy an income stream and charitable income tax deductions. Typically, distributions you receive from the CRT are treated as a combination of ordinary taxable income, capital gains, tax-exempt income and tax-free return of principal.
After you and your spouse die, the remaining trust assets pass to charity. This will reduce the amount of wealth available to your children or other heirs. But you can use life insurance (a cost-effective second-to-die policy, for example) to replace that lost wealth.
You can also use life insurance to replace wealth that's lost to long term care (LTC) expenses, such as nursing home costs, for you or your spouse. Although LTC insurance is available, it can be expensive, especially if you're already beyond retirement age. For many people, a better option is to use personal savings and investments to fund their LTC needs and to purchase life insurance to replace the money that's spent on such care. One advantage of this approach is that, if neither you nor your spouse needs LTC, your heirs will enjoy a windfall.
Finding the right policy
These are just a few examples of the many benefits provided by life insurance. We can help determine which type of life insurance policy is right for your situation. 205-345-9898 or info@covenantcpa.com.
© 2019 CovenantCPA