Tuesday, 28 September 2021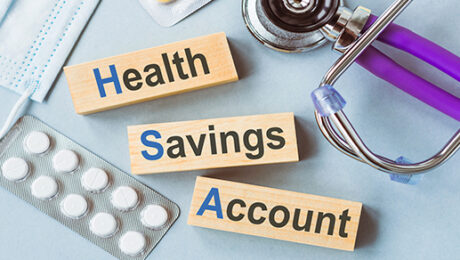 Given the escalating cost of health care, there may be a more cost-effective way to pay for it. For eligible individuals, a Health Savings Account (HSA) offers a tax-favorable way to set aside funds (or have an employer do so) to meet future medical needs. Here are the main tax benefits:
Contributions made to an HSA are deductible, within limits,
Earnings on the funds in the HSA aren't taxed,
Contributions your employer makes aren't taxed to you, and
Distributions from the HSA to cover qualified medical expenses aren't taxed.
Who's eligible?
To be eligible for an HSA, you must be covered by a "high deductible health plan." For 2021, a high deductible health plan is one with an annual deductible of at least $1,400 for self-only coverage, or at least $2,800 for family coverage. For self-only coverage, the 2021 limit on deductible contributions is $3,600. For family coverage, the 2021 limit on deductible contributions is $7,200. Additionally, annual out-of-pocket expenses required to be paid (other than for premiums) for covered benefits can't exceed $7,000 for self-only coverage or $14,000 for family coverage.
An individual (and the individual's covered spouse) who has reached age 55 before the close of the year (and is an eligible HSA contributor) may make additional "catch-up" contributions for 2021 of up to $1,000.
HSAs may be established by, or on behalf of, any eligible individual.
Deduction limits
You can deduct contributions to an HSA for the year up to the total of your monthly limitations for the months you were eligible. For 2021, the monthly limitation on deductible contributions for a person with self-only coverage is 1/12 of $3,600. For an individual with family coverage, the monthly limitation on deductible contributions is 1/12 of $7,200. Thus, deductible contributions aren't limited by the amount of the annual deductible under the high deductible health plan.
Also, taxpayers who are eligible individuals during the last month of the tax year are treated as having been eligible individuals for the entire year for purposes of computing the annual HSA contribution.
However, if an individual is enrolled in Medicare, he or she is no longer eligible under the HSA rules and contributions to an HSA can no longer be made.
On a once-only basis, taxpayers can withdraw funds from an IRA, and transfer them tax-free to an HSA. The amount transferred can be up to the maximum deductible HSA contribution for the type of coverage (individual or family) in effect at the transfer time. The amount transferred is excluded from gross income and isn't subject to the 10% early withdrawal penalty.
Distributions
HSA Distributions to cover an eligible individual's qualified medical expenses, or those of his spouse or dependents, aren't taxed. Qualified medical expenses for these purposes generally mean those that would qualify for the medical expense itemized deduction. If funds are withdrawn from the HSA for other reasons, the withdrawal is taxable. Additionally, an extra 20% tax will apply to the withdrawal, unless it's made after reaching age 65 or in the event of death or disability.
As you can see, HSAs offer a very flexible option for providing health care coverage, but the rules are somewhat complex. Contact us if you have questions.
© 2021 Covenant CPA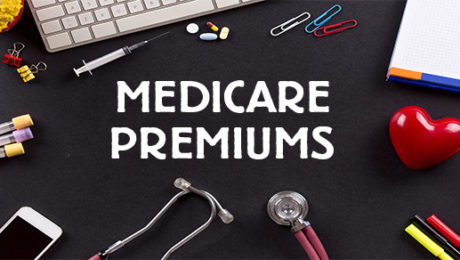 Are you age 65 and older and have basic Medicare insurance? You may need to pay additional premiums to get the level of coverage you want. The premiums can be expensive, especially if you're married and both you and your spouse are paying them. But there may be a bright side: You may qualify for a tax break for paying the premiums.
Medicare premiums are medical expenses
You can combine premiums for Medicare health insurance with other qualifying medical expenses for purposes of claiming an itemized deduction for medical expenses on your tax return. This includes amounts for "Medigap" insurance and Medicare Advantage plans. Some people buy Medigap policies because Medicare Parts A and B don't cover all their health care expenses. Coverage gaps include co-payments, coinsurance, deductibles and other costs. Medigap is private supplemental insurance that's intended to cover some or all gaps.
Itemizing versus the standard deduction
Qualifying for a medical expense deduction is hard for many people for a couple of reasons. For 2021, you can deduct medical expenses only if you itemize deductions and only to the extent that total qualifying expenses exceeded 7.5% of AGI.
The Tax Cuts and Jobs Act nearly doubled the standard deduction amounts for 2018 through 2025. As a result, fewer individuals are claiming itemized deductions. For 2021, the standard deduction amounts are $12,550 for single filers, $25,100 for married couples filing jointly and $18,800 for heads of household. (For 2020, these amounts were $12,400, $24,800 and $18,650, respectively.)
However, if you have significant medical expenses, including Medicare health insurance premiums, you may itemize and collect some tax savings.
Note: Self-employed people and shareholder-employees of S corporations can generally claim an above-the-line deduction for their health insurance premiums, including Medicare premiums. So, they don't need to itemize to get the tax savings from their premiums.
Medical expense deduction basics
In addition to Medicare premiums, you can deduct various medical expenses, including those for dental treatment, ambulance services, dentures, eyeglasses and contacts, hospital services, lab tests, qualified long-term care services, prescription medicines and others.
There are also many items that Medicare doesn't cover that can be deducted for tax purposes, if you qualify. In addition, you can deduct transportation expenses to get to medical appointments. If you go by car, you can deduct a flat 16-cents-per-mile rate for 2021 (down from 17 cents for 2020), or you can keep track of your actual out-of-pocket expenses for gas, oil and repairs.
Claim all eligible deductions
Contact us if you have additional questions about claiming medical expense deductions on your tax return.
© 2021 Covenant CPA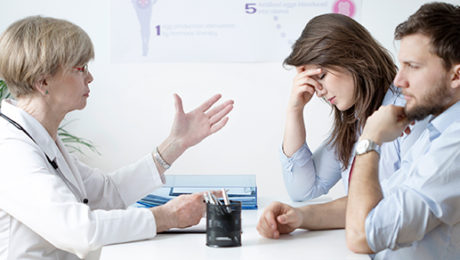 Estate planning isn't just about what happens to your assets after you die. It's also about protecting yourself and your loved ones. This includes having a plan for making critical medical decisions in the event you're unable to make them yourself. And, as with other aspects of your estate plan, the time to act is now, while you're healthy. If an illness or injury renders you unconscious or otherwise incapacitated, it will be too late.
Without a plan that expresses your wishes, your family may have to make medical decisions on your behalf or petition a court for a conservatorship. Either way, there's no guarantee that these decisions will be made the way you would want, or by the person you would choose.
2 documents, 2 purposes
To ensure that your wishes are carried out, and that your family is spared the burden of guessing — or arguing over — what you would decide, put those wishes in writing. Generally, that means executing two documents: 1) a living will and 2) a health care power of attorney (HCPA).
Unfortunately, these documents are known by many different names, which can lead to confusion. Living wills are sometimes called "advance directives," "health care directives" or "directives to physicians." And HCPAs may also be known as "durable medical powers of attorney," "durable powers of attorney for health care" or "health care proxies." In some states, "advance directive" refers to a single document that contains both a living will and an HCPA.
For the sake of convenience, we'll use the terms "living will" and "HCPA." Regardless of terminology, these documents basically serve two important purposes: 1) to guide health care providers in the event you become unable to communicate or are unconscious, and 2) to appoint someone you trust to make medical decisions on your behalf.
Living will
A living will expresses your preferences for the use of life-sustaining medical procedures, such as artificial feeding and breathing, surgery, invasive diagnostic tests, and pain medication. It also specifies the situations in which these procedures should be used or withheld.
Living wills often contain a do not resuscitate order (DNR), which instructs medical personnel to not perform CPR in the event of cardiac arrest.
HCPA
An HCPA authorizes a surrogate — your spouse, child or another trusted representative — to make medical decisions or consent to medical treatment on your behalf if you're unable to do so. It's broader than a living will, which generally is limited to end-of-life situations, although there may be some overlap.
An HCPA might authorize your surrogate to make medical decisions that don't conflict with your living will, including consenting to medical treatment, placing you in a nursing home or other facility, or even implementing or discontinuing life-prolonging measures.
It's a good idea to have both a living will and an HCPA or, if allowed by state law, a single document that combines the two. Contact us if you have questions regarding either document 205-345-9898 and info@covenantcpa.com.
© 2019 CovenantCPA