Tuesday, 02 November 2021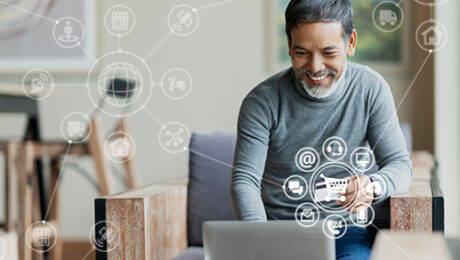 In today's data-driven world, business owners are constantly urged to track everything. And for good reason — having accurate, timely information displayed in an easy-to-understand format can allow you to spot trends, avoid risk and take advantage of opportunities.
This includes your company's website. Although social media drives so much of the conversation now when it comes to communicating with customers and prospects, many people still visit websites to gather knowledge, build trust and place orders.
So, how do you know whether your site is doing its job — that is, drawing visitors, holding their attention, and satisfying their curiosities and needs? A variety of metrics hold the answers. Here are a few of the most widely tracked:
Page views. This metric is a good place to start, partly because it's among the oldest ways to track whether a website is widely viewed or largely ignored. A page view occurs when a visitor loads the HTML file that represents a given page on your website. You want to track:
How many pages each visitor views,
How long each "unique visitor" (see below) remains on the page and your website, and
Whether the visitor does anything other than peruse, such as submit a form or buy something.
Unique visitors. You may have encountered this term before. It's indeed an important one. The unique visitor metric identifies everyone who comes to your website, counting each visitor only once regardless of how many times someone visits.
Think of it like friendly neighbors stopping by your home. If Artie from next door stops by twice and Betty from down the street drops in three times, that's two unique visitors and five total visits. Tracking your unique visitors over time is important because it lets you know whether your website's viewing audience is growing, shrinking or staying the same.
Bounce rate. At one time or another, you may have heard someone say, "All right, I'm going to bounce." It means the person is going to depart from their current surroundings and go elsewhere. When a visitor quickly decides to bounce from (that is, leave) your website, typically in a matter of seconds and without performing any meaningful action, your bounce rate rises.
This is not a good thing. A high bounce rate could mean your website is too similar in name or URL to another company's or organization's. Although this may drive up page views, it will more than likely aggravate the buying public and reflect poorly on your company. An elevated bounce rate could also mean your site's design is confusing or aesthetically displeasing.
To quantify bounce rate, unique visitors and page views — as well as many other useful metrics — look to your website's analytics software. Your website provider should be able to help you set up a dashboard of which ones you want to track. Contact our firm for help using these metrics to determine whether your website is contributing to revenue gains and providing a reasonable return on investment.
© 2021 Covenant CPA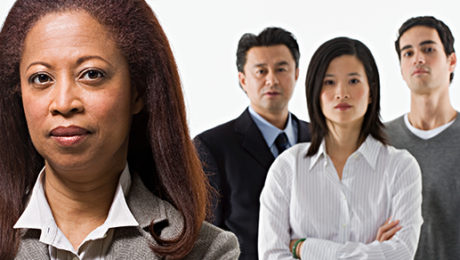 Many companies now offer Health Reimbursement Arrangements (HRAs) in conjunction with high-deductible health plans (HDHPs). HRAs offer some advantages over the perhaps better-known HDHP companion account, the Health Savings Account (HSA). If you're considering adding an HRA, you might assume that, as a business owner, you can participate in the HRA. But this may not be the case.
Following the rules
Whether an owner can participate in his or her company's HRA depends on several factors, including how the company is organized and the amount of the business owned by each working owner. Tax-free benefits under an HRA can be provided only to:
Current and former employees (including retirees), and their spouses,
Covered tax dependents, and
Children who haven't attained age 27 by the end of the tax year.
Owners who are "self-employed individuals" within the meaning of Internal Revenue Code Section (IRC) 401(c) aren't considered employees for this purpose and aren't allowed to participate in an HRA on a tax-favored basis.
Defining the self-employed
Generally, a self-employed individual is someone who has net earnings from self-employment as defined in IRC Sec. 1402(a), accounting for only earnings from a trade or business in which the "personal services of the taxpayer are a material income-producing factor." Ineligible owners include partners, sole proprietors and more-than-2% shareholders in an S corporation. Stock ownership by employees of a C corporation doesn't preclude their tax-favored HRA participation.
The ownership attribution rules in IRC Sec. 318 apply when determining who's a more-than-2% shareholder of an S corporation, so any employee who's the spouse, child, parent or grandparent of a more-than-2% shareholder of an S corporation would also be unable to participate in the S corporation's HRA on a tax-favored basis. A disqualified individual (whether because of direct or attributed ownership) could, however, be the beneficiary of a qualifying participant's HRA coverage if he or she is the qualifying participant's spouse, tax dependent or child under age 27.
Comparing HRAs to HSAs
Although self-employed individuals can't receive tax-free HSA contributions through a cafeteria plan, at least they can have HSAs. This relative advantage has led some employers to favor HSA programs over HRAs.
But HRAs have other advantages for employers, including more control over how amounts are spent and typically lower costs relative to the nominal amount of benefits provided. (While the full HSA contribution must be funded with cash, HRAs typically are notional accounts that need only be funded when participants incur expenses, and not all participants will incur expenses up to the limit established by the employer.) Thus, the decision can seldom be made based on the participation rules alone.
Going in smart
Controlling costs remains a challenge for most businesses that offer health care benefits. An HRA may be a feasible solution, but make sure you know all the rules going in. Our firm can help you choose health care benefits that suit you and your employees.
© 2019 Covenant CPA