Thursday, 29 October 2020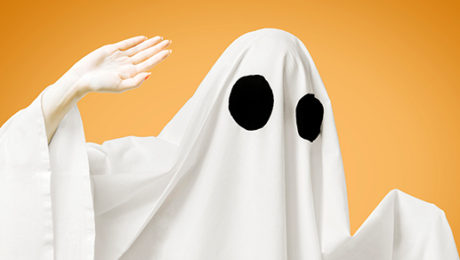 Ghost stories can be good fun, particularly this time of year. Ghost employees, on the other hand, are trouble for employers. They may be just as fictional as the paranormal activities in your favorite scary book or movie, but if you have ghost employees on your payroll, you have fraud. And if you have fraud, you have potentially significant financial losses.
Anatomy of a scheme
Ghost employee schemes usually are perpetrated by employees who have easy access to payroll records. If your company's internal controls are loose enough to be exploited, a greedy or disgruntled staffer could invent an employee, put this "person" on the payroll and direct deposit paychecks to a bank account in the ghost's name.
It may seem like it would be easier to hide ghost employees in large companies. In fact, small businesses, where a single employee may handle all the payroll accounting, are more vulnerable. In some cases, perpetrators enlist friends or relatives to forge endorsements or deposit checks. In others, no assistance is necessary. The thief simply exploits weaknesses in the payroll system.
Look for traces
Ghost employees are just one way for dishonest employees to manipulate your payroll system. Perhaps the easiest scam to perpetrate is to overpay withholding or payroll taxes. The government sends a refund to your company, and the employee deposits it in an account in his or her name. Other methods of defrauding your payroll system include falsifying hours, increasing commission rates and filing false workers' compensation claims.
The good news is that ghost and other payroll schemes usually leave traces. Look for:
Paychecks with no tax, Social Security, health insurance or retirement plan deductions,
Dual endorsements on paychecks, and
Duplicate names, addresses or Social Security numbers in payroll records.
Also scrutinize higher-than-budgeted payroll expenses, and unusual spikes in the number of payroll checks presented for payment.
To prevent this type of fraud, segregate your business's payroll duties. If one employee writes checks, reconciles statements and keeps the books, that employee may be tempted to steal. Divide the duties among more than one employee. You might also consider outsourcing your payroll process. If that's not practical, make sure your computer system is secure and that all records are password-protected and access-limited.
How we can help
Ghost employees go unnoticed in many companies because employees are trusted too much and internal controls are only haphazardly applied — if they exist at all. We can audit your internal controls and suggest improvements to prevent losses. And if you suspect a ghost employee is haunting your business, contact us immediately.
© 2020 Covenant CPA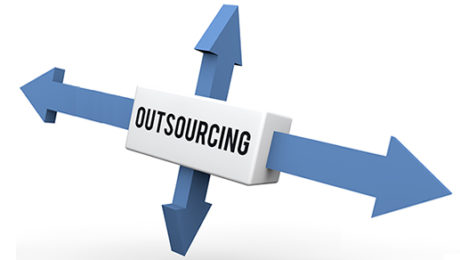 One thing in plentiful supply in today's business world is help. Orbiting every industry are providers, consultancies and independent contractors offering a wide array of support services. Simply put, it's never been easier to outsource certain business functions so you can better focus on fulfilling your company's mission and growing its bottom line. Here are four such functions to consider:
1. Information technology. This is the most obvious and time-tested choice. Bringing in an outside firm or consultant to handle your IT systems can provide the benefits we've mentioned — particularly in the sense of enabling you to stay on task and not get diverted by technology's constant changes. A competent provider will stay on top of the latest, optimal hardware and software for your business, as well as help you better access, store and protect your data.
2. Payroll and other HR functions. These areas are subject to many complex regulations and laws that change frequently — as does the software needed to track and respond to the revisions. A worthy vendor will be able to not only adjust to these changes, but also give you and your staff online access to payroll and HR data that allows employees to get immediate answers to their questions.
3. Customer service. This may seem an unlikely candidate because you might believe that, for someone to represent your company, he or she must work for it. But this isn't necessarily so — internal customer service departments often have a high turnover rate, which drives up the costs of maintaining them and drives down customer satisfaction. Outsourcing to a provider with a more stable, loyal staff can make everyone happier.
4. Accounting. You could bring in an outside expert to handle your accounting and financial reporting. A reputable provider can manage your books, collect payments, pay invoices and keep your accounting technology up to date. The right provider can also help generate financial statements that will meet the desired standards of management, investors and lenders.
Naturally, there are potential downsides to outsourcing these or other functions. You'll incur a substantial and regular cost in engaging a provider. It will be critical to get an acceptable return on that investment. You'll also have to place considerable trust in any vendor — there's always a chance that trust could be misplaced. Last, even a good outsourcing arrangement will entail some time and energy on your part to maintain the relationship.
Is this the year your business dips its toe in the vast waters of outsourced services? Maybe. Our firm can help you answer this question, choose the right function to outsource (if the answer is yes) and identify a provider likely to offer the best value. Call us at 205-345-9898.
© 2019 Covenant CPA