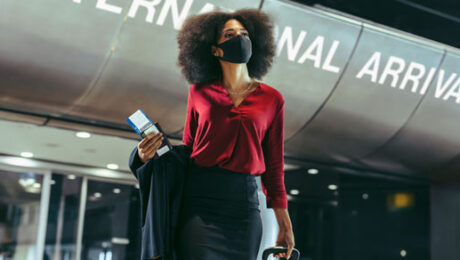 Are employees at your business traveling again after months of virtual meetings? In Notice 2021-52, the IRS announced the fiscal 2022 "per diem" rates that became effective October 1, 2021. Taxpayers can use these rates to substantiate the amount of expenses for lodging, meals and incidental expenses when traveling away from home. (Taxpayers in the transportation industry can use a special transportation industry rate.)
Background information
A simplified alternative to tracking actual business travel expenses is to use the high-low per diem method. This method provides fixed travel per diems. The amounts are based on rates set by the IRS that vary from locality to locality.
Under the high-low method, the IRS establishes an annual flat rate for certain areas with higher costs of living. All locations within the continental United States that aren't listed as "high-cost" are automatically considered "low-cost." The high-low method may be used in lieu of the specific per diem rates for business destinations. Examples of high-cost areas include Boston, San Francisco and Seattle.
Under some circumstances — for example, if an employer provides lodging or pays the hotel directly — employees may receive a per diem reimbursement only for their meals and incidental expenses. There's also a $5 incidental-expenses-only rate for employees who don't pay or incur meal expenses for a calendar day (or partial day) of travel.
Less recordkeeping
If your company uses per diem rates, employees don't have to meet the usual recordkeeping rules required by the IRS. Receipts of expenses generally aren't required under the per diem method. But employees still must substantiate the time, place and business purpose of the travel. Per diem reimbursements generally aren't subject to income or payroll tax withholding or reported on an employee's Form W-2.
The FY2022 rates
For travel after September 30, 2021, the per diem rate for all high-cost areas within the continental United States is $296. This consists of $222 for lodging and $74 for meals and incidental expenses. For all other areas within the continental United States, the per diem rate is $202 for travel after September 30, 2021 ($138 for lodging and $64 for meals and incidental expenses). Compared to the FY2021 per diems, both the high and low-cost area per diems increased $4.
Important: This method is subject to various rules and restrictions. For example, companies that use the high-low method for an employee must continue using it for all reimbursement of business travel expenses within the continental United States during the calendar year. However, the company may use any permissible method to reimburse that employee for any travel outside the continental United States.
For travel during the last three months of a calendar year, employers must continue to use the same method (per diem or high-low method) for an employee as they used during the first nine months of the calendar year. Also, note that per diem rates can't be paid to individuals who own 10% or more of the business.
If your employees are traveling, it may be a good time to review the rates and consider switching to the high-low method. It can reduce the time and frustration associated with traditional travel reimbursement. Contact us for more information.
© 2021 Covenant CPA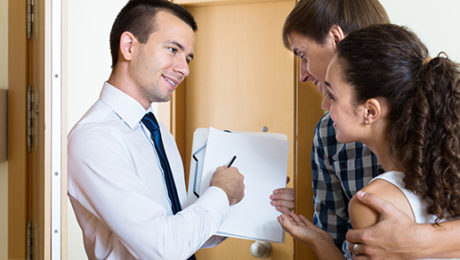 Deregulation of the energy industry was intended to give consumers a choice of electricity and natural gas providers — and an opportunity to save money. But many homeowners in deregulated states are receiving higher energy bills thanks to deceptive, and even fraudulent, door-to-door sales practices.
Deception and fraud
Not all states have deregulated. If yours has, you probably know it because you've received mailings, phone calls and sales rep visits from companies asking you to switch from your current provider. In most cases, traditional utilities continue to transmit the energy; the new providers, offering discounts and other incentives, deliver it to customers.
Many such offers are legitimate and can potentially save you money. But others are deceptive, designed to get you to agree to switching without a full understanding of the terms. For example, a company may offer an attractive introductory rate that becomes outrageously high after the introductory period ends. These companies usually ask you to sign a long-term contract, and getting out of one is likely to involve cancellation fees and a lot of hassle.
Then there are the cases of outright fraud. In the most common scam, slamming, a salesperson claims to represent your current utility company and tells you that there's a problem with your account. The rep asks to see a current bill to "straighten out" the issue. Instead, the crooked rep copies down your account number and uses it to change your provider, claiming that you requested the switch. You may not even notice you've been conned until your bills suddenly skyrocket.
Prevention starts with knowledge
As with all consumer choices, a little knowledge can go a long way. First, find out what company currently delivers and provides energy to your home. Then learn which providers operate in your city by visiting the American Coalition of Competitive Energy Suppliers site at http://competitiveenergy.org or by contacting your state's utility regulatory commission.
If someone comes to your door purporting to represent one of these companies, ask to see a business card and personal ID. Before inviting the rep into your home, call his or her office to confirm the individual's identity.
Even if an offer seems above-board, never provide a door-to-door rep with:
A utility bill containing your account number,
Payment information such as credit card numbers, or
Personal information such as your Social Security number.
A legitimate alternative energy salesperson should be willing to leave materials so you can review them at your leisure and research your options. Be particularly suspicious of any high-pressure tactics such as special rates if you "sign today." And, of course, if a rep makes threats or simply makes you uncomfortable, shut the door and call the police. Call us for more at 205-345-9898.
© 2019 Covenant CPA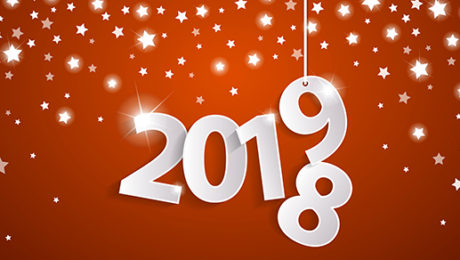 Now that 2019 has begun, there isn't too much you can do to reduce your 2018 income tax liability. But it's smart to begin preparing for filing your 2018 return. Because the Tax Cuts and Jobs Act (TCJA), which was signed into law at the end of 2017, likely will have a major impact on your 2018 taxes, it's a good time to review the most significant provisions impacting individual taxpayers.
Rates and exemptions
Generally, taxpayers will be subject to lower tax rates for 2018. But a couple of rates stay the same, and changes to some of the brackets for certain types of filers (individuals and heads of households) could cause them to be subject to higher rates. Some exemptions are eliminated, while others increase. Here are some of the specific changes:
Drops of individual income tax rates ranging from 0 to 4 percentage points (depending on the bracket) to 10%, 12%, 22%, 24%, 32%, 35% and 37%
Elimination of personal and dependent exemptions
AMT exemption increase, to $109,400 for joint filers, $70,300 for singles and heads of households, and $54,700 for separate filers for 2018
Approximate doubling of the gift and estate tax exemption, to $11.18 million for 2018
Credits and deductions
Generally, tax breaks are reduced for 2018. However, a few are enhanced. Here's a closer look:
Doubling of the child tax credit to $2,000 and other modifications intended to help more taxpayers benefit from the credit
Near doubling of the standard deduction, to $24,000 (married couples filing jointly), $18,000 (heads of households) and $12,000 (singles and married couples filing separately) for 2018
Reduction of the adjusted gross income (AGI) threshold for the medical expense deduction to 7.5% for regular and AMT purposes
New $10,000 limit on the deduction for state and local taxes (on a combined basis for property and income or sales taxes; $5,000 for separate filers)
Reduction of the mortgage debt limit for the home mortgage interest deduction to $750,000 ($375,000 for separate filers), with certain exceptions
Elimination of the deduction for interest on home equity debt
Elimination of the personal casualty and theft loss deduction (with an exception for federally declared disasters)
Elimination of miscellaneous itemized deductions subject to the 2% floor (such as certain investment expenses, professional fees and unreimbursed employee business expenses)
Elimination of the AGI-based reduction of certain itemized deductions
Elimination of the moving expense deduction (with an exception for members of the military in certain circumstances)
Expansion of tax-free Section 529 plan distributions to include those used to pay qualifying elementary and secondary school expenses, up to $10,000 per student per tax year
How are you affected?
As you can see, the TCJA changes for individuals are dramatic. Many rules and limits apply, so contact us to find out exactly how you're affected. We can also tell you if any other provisions affect you, and help you begin preparing for your 2018 tax return filing and 2019 tax planning. Call us today at 205-345-9898.
© 2019 Covenant CPA