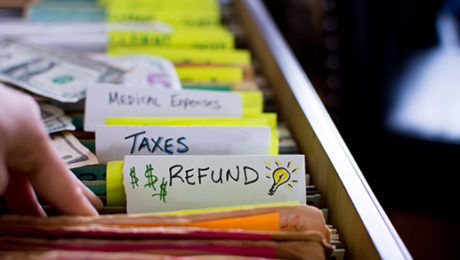 The tax filing deadline for 2019 tax returns has been extended until July 15 this year, due to the COVID-19 pandemic. After your 2019 tax return has been successfully filed with the IRS, there may still be some issues to bear in mind. Here are three considerations.
1. Some tax records can now be thrown away
You should keep tax records related to your return for as long as the IRS can audit your return or assess additional taxes. In general, the statute of limitations is three years after you file your return. So you can generally get rid of most records related to tax returns for 2016 and earlier years. (If you filed an extension for your 2016 return, hold on to your records until at least three years from when you filed the extended return.)
However, the statute of limitations extends to six years for taxpayers who understate their gross income by more than 25%.
You'll need to hang on to certain tax-related records longer. For example, keep the actual tax returns indefinitely, so you can prove to the IRS that you filed a legitimate return. (There's no statute of limitations for an audit if you didn't file a return or you filed a fraudulent one.)
When it comes to retirement accounts, keep records associated with them until you've depleted the account and reported the last withdrawal on your tax return, plus three (or six) years. And retain records related to real estate or investments for as long as you own the asset, plus at least three years after you sell it and report the sale on your tax return. (You can keep these records for six years if you want to be extra safe.)
2. You can check up on your refund
The IRS has an online tool that can tell you the status of your refund. Go to irs.gov and click on "Get Your Refund Status" to find out about yours. You'll need your Social Security number, filing status and the exact refund amount.
3. You can file an amended return if you forgot to report something
In general, you can file an amended tax return and claim a refund within three years after the date you filed your original return or within two years of the date you paid the tax, whichever is later. So for a 2019 tax return that you file on July 15, 2020, you can generally file an amended return until July 15, 2023.
However, there are a few opportunities when you have longer to file an amended return. For example, the statute of limitations for bad debts is longer than the usual three-year time limit for most items on your tax return. In general, you can amend your tax return to claim a bad debt for seven years from the due date of the tax return for the year that the debt became worthless.
We can help
Contact us if you have questions about tax record retention, your refund or filing an amended return. We're not just available at tax filing time — we're here all year!
© 2020 Covenant CPA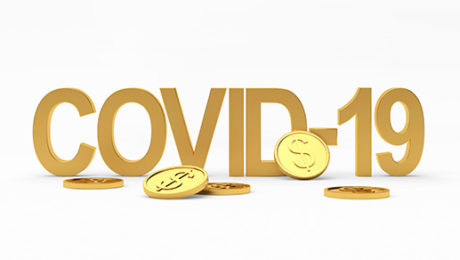 A new law signed by President Trump on March 27 provides a variety of tax and financial relief measures to help Americans during the coronavirus (COVID-19) pandemic. This article explains some of the tax relief for individuals in the Coronavirus Aid, Relief, and Economic Security (CARES) Act.
Individual cash payments
Under the new law, an eligible individual will receive a cash payment equal to the sum of: $1,200 ($2,400 for eligible married couples filing jointly) plus $500 for each qualifying child. Eligibility is based on adjusted gross income (AGI).
Individuals who have no income, as well as those whose income comes entirely from Social Security benefits, are also eligible for the payment.
The AGI thresholds will be based on 2019 tax returns, or 2018 returns if you haven't yet filed your 2019 returns. For those who don't qualify on their most recently filed tax returns, there may be another option to receive some money. An individual who isn't an eligible individual for 2019 may be eligible for 2020. The IRS won't send cash payments to him or her. Instead, the individual will be able to claim the credit when filing a 2020 return.
The income thresholds
The amount of the payment is reduced by 5% of AGI in excess of:
$150,000 for a joint return,
$112,500 for a head of household, and
$75,000 for all other taxpayers.
But there is a ceiling that leaves some taxpayers ineligible for a payment. Under the rules, the payment is completely phased-out for a single filer with AGI exceeding $99,000 and for joint filers with no children with AGI exceeding $198,000. For a head of household with one child, the payment is completely phased out when AGI exceeds $146,500.
Most eligible individuals won't have to take any action to receive a cash payment from the IRS. The payment may be made into a bank account if a taxpayer filed electronically and provided bank account information. Otherwise, the IRS will mail the payment to the last known address.
Other tax provisions
There are several other tax-related provisions in the CARES Act. For example, a distribution from a qualified retirement plan won't be subject to the 10% additional tax if you're under age 59 ½ — as long as the distribution is related to COVID-19. And the new law allows charitable deductions, beginning in 2020, for up $300 even if a taxpayer doesn't itemize deductions.
Stay tuned
These are only a few of the tax breaks in the CARES Act. We'll cover additional topics in coming weeks. In the meantime, please contact us if you have any questions about your situation.
© 2020 Covenant CPA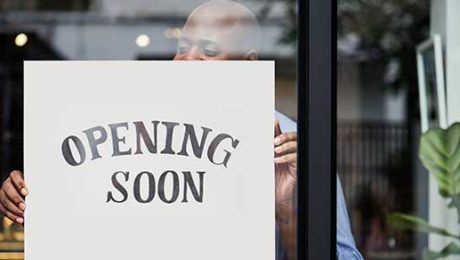 Have you recently started a new business? Or are you contemplating starting one? Launching a new venture is a hectic, exciting time. And as you know, before you even open the doors, you generally have to spend a lot of money. You may have to train workers and pay for rent, utilities, marketing and more.
Entrepreneurs are often unaware that many expenses incurred by start-ups can't be deducted right away. You should be aware that the way you handle some of your initial expenses can make a large difference in your tax bill.
Key points on how expenses are handled
When starting or planning a new enterprise, keep these factors in mind:
Start-up costs include those incurred or paid while creating an active trade or business — or investigating the creation or acquisition of one.
Under the federal tax code, taxpayers can elect to deduct up to $5,000 of business start-up and $5,000 of organizational costs in the year the business begins. We don't need to tell you that $5,000 doesn't go far these days! And the $5,000 deduction is reduced dollar-for-dollar by the amount by which your total start-up or organizational costs exceed $50,000. Any remaining costs must be amortized over 180 months on a straight-line basis.
No deductions or amortization write-offs are allowed until the year when "active conduct" of your new business commences. That usually means the year when the enterprise has all the pieces in place to begin earning revenue. To determine if a taxpayer meets this test, the IRS and courts generally ask questions such as: Did the taxpayer undertake the activity intending to earn a profit? Was the taxpayer regularly and actively involved? Has the activity actually begun?
Examples of expenses
Start-up expenses generally include all expenses that are incurred to:
Investigate the creation or acquisition of a business,
Create a business, or
Engage in a for-profit activity in anticipation of that activity becoming an active business.
To be eligible for the election, an expense also must be one that would be deductible if it were incurred after a business began. One example would be the money you spend analyzing potential markets for a new product or service.
To qualify as an "organization expense," the outlay must be related to the creation of a corporation or partnership. Some examples of organization expenses are legal and accounting fees for services related to organizing the new business and filing fees paid to the state of incorporation.
An important decision
Time may be of the essence if you have start-up expenses that you'd like to deduct this year. You need to decide whether to take the elections described above. Recordkeeping is important. Contact us about your business start-up plans. We can help with the tax and other aspects of your new venture. 205-345-9898 and info@covenantcpa.com.
© 2019 CovenantCPA