Monday, 20 September 2021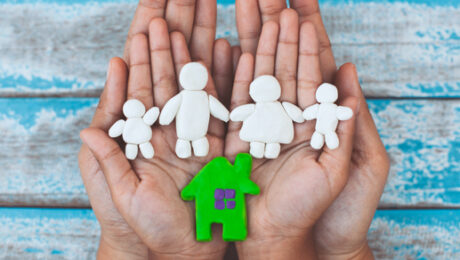 If your estate includes significant real estate investments, the manner in which you own these assets can have a dramatic effect on your estate plan. One versatile estate planning option to consider is tenancy-in-common (TIC) ownership.
What is tenancy-in-common?
A TIC interest is an undivided fractional interest in property. Rather than splitting the property into separate parcels, each owner has the right to use and enjoy the entire property.
An individual TIC owner can't sell or lease the underlying property, or take other actions with respect to the property as a whole, without the other owners' consent. But each owner has the right to sell, mortgage or transfer his or her TIC interest. This includes the right to transfer the interest, either directly or in trust, to his or her heirs or other beneficiaries.
Someone who buys or inherits a TIC interest takes over the original owner's undivided fractional interest in the property, sharing ownership with the other tenants in common. Each TIC interest holder has a right of "partition." That is, in the event of a dispute among the co-owners over management of the property, an owner can petition a court to divide the property into separate parcels or to force a sale and divide the proceeds among the co-owners.
How is it used in estate planning?
Here are two ways TIC interests can be used to accomplish your estate planning goals:
Distributing your wealth. If real estate constitutes a significant portion of your estate, dividing it among your heirs can be a challenge. If you transfer real estate to your children, for example — as joint tenants — their options for dealing with the property individually will be limited. What if one child wants to hold on to the real estate, but the other two want to cash out? Transferring TIC interests can avoid disputes by giving each heir the power to dispose of his or her interest without forcing a sale of the underlying property.
Reducing gift and estate taxes. Fractional interests generally are less marketable than whole interests. Plus, because an owner must share management with other co-owners, they provide less control. As a result, TIC interests may enjoy valuation discounts for gift and estate tax purposes.
Get an appraisal
If you're considering using TIC interests as part of your estate plan, it's critical to obtain an appraisal to support your valuation of these interests. Keep in mind that appraising a TIC interest is a two-step process: an appraisal of the real estate as a whole, followed by an appraisal of the fractional interest. In some cases, it may be desirable to use two appraisers: a real estate appraiser for the underlying property and a business valuation expert to quantify and support any valuation discounts you claim. Contact us with questions.
© 2021 Covenant CPA
Tuesday, 14 September 2021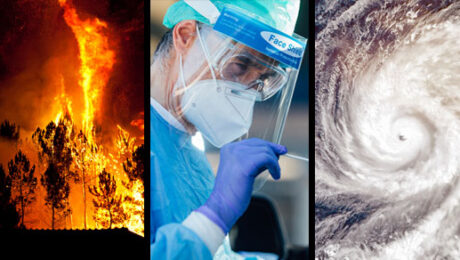 What do COVID-19, major hurricanes and West Coast wildfires have in common? All three have attracted scam artists, who have bilked disaster victims, charitable donors, insurance companies and government agencies out of billions of dollars. Also, all of these disasters — and the criminals who take advantage of them — are the focus of The National Center for Disaster Fraud (NCDF). Let's take a look at what this partnership between the U.S. Justice Department and various law enforcement and regulatory agencies does to investigate and prevent fraud.
Investigate and prevent
The NCDF was established in 2005 after Hurricane Katrina to combat the massive fraud schemes that emerged as financial aid poured into the Gulf region. The agency now coordinates investigations into all kinds of natural and manmade disaster fraud. It also helps to prevent perpetrators from finding victims.
Recently, the NCDF posted on its website tips for charitable donors who want to help victims of Hurricane Ida (justice.gov/disaster-fraud). For example, the agency urges people to avoid making cash donations, writing checks to individuals or donating via wire transfer.
COVID and other opportunities
COVID-19-related fraud — including dishonest Paycheck Protection Program (PPP) loan requests and phishing schemes offering fake "miracle" drugs — makes up the bulk of current NCDF complaints. In recent weeks, the Justice Department has announced the indictment and sentencing of a roster of COVID criminals.
This includes a Georgia woman who pleaded guilty to bank fraud after seeking $7.9 million in PPP loans for four medical practices she controlled. In another ambitious scheme, a Texas man submitted 15 fraudulent PPP applications to eight different lenders, seeking a total of $24.8 million.
Of course, criminals will capitalize on any opportunity. A California man received $26,000 in relief funds from the Federal Emergency Management Agency (FEMA) after falsely claiming a trailer burned in the Camp Fire was his primary residence. Earlier this year, a Florida woman was sentenced to more than six years in prison for using stolen identities to file five applications for FEMA disaster assistance that was intended for actual victims of Hurricane Irma.
Calls for help
Agencies investigating disaster fraud depend on tips from ordinary people who've witnessed or are victims of these crimes. The NCDF hosts a 24/7 telephone hotline (866-720-5721) and accepts Web form complaints at justice.gov/DisasterComplaintForm. Also, if you believe disaster fraud has delivered a double whammy to you or family members, contact us for more information on how to fight back.
© 2021 Covenant CPA
Tuesday, 14 September 2021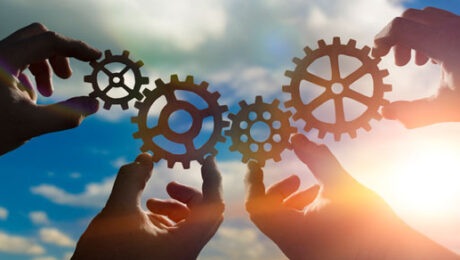 The week of September 13-17 has been declared National Small Business Week by the Small Business Administration. To commemorate the week, here are three tax breaks to consider.
1. Claim bonus depreciation or a Section 179 deduction for asset additions
Under current law, 100% first-year bonus depreciation is available for qualified new and used property that's acquired and placed in service in calendar year 2021. That means your business might be able to write off the entire cost of some or all asset additions on this year's return. Consider making acquisitions between now and December 31.
Note: It doesn't always make sense to claim a 100% bonus depreciation deduction in the first year that qualifying property is placed in service. For example, if you think that tax rates will increase in the future — either due to tax law changes or a change in your income — it might be better to forgo bonus depreciation and instead depreciate your 2021 asset acquisitions over time.
There's also a Section 179 deduction for eligible asset purchases. The maximum Section 179 deduction is $1.05 million for qualifying property placed in service in 2021. Recent tax laws have enhanced Section 179 and bonus depreciation but most businesses benefit more by claiming bonus depreciation. We can explain the details of these tax breaks and which is right for your business. You don't have to decide until you file your tax return.
2. Claim bonus depreciation for a heavy vehicle
The 100% first-year bonus depreciation provision can have a sizable, beneficial impact on first-year depreciation deductions for new and used heavy SUVs, pickups and vans used over 50% for business. For federal tax purposes, heavy vehicles are treated as transportation equipment so they qualify for 100% bonus depreciation.
This option is available only when the manufacturer's gross vehicle weight rating (GVWR) is above 6,000 pounds. You can verify a vehicle's GVWR by looking at the manufacturer's label, usually found on the inside edge of the driver's side door.
Buying an eligible vehicle and placing it in service before the end of the year can deliver a big write-off on this year's return. Before signing a sales contract, we can help evaluate what's right for your business.
3. Maximize the QBI deduction for pass-through businesses
A valuable deduction is the one based on qualified business income (QBI) from pass-through entities. For tax years through 2025, the deduction can be up to 20% of a pass-through entity owner's QBI. This deduction is subject to restrictions that can apply at higher income levels and based on the owner's taxable income.
For QBI deduction purposes, pass-through entities are defined as sole proprietorships, single-member LLCs that are treated as sole proprietorships for tax purposes, partnerships, LLCs that are treated as partnerships for tax purposes and S corporations. For these taxpayers, the deduction can also be claimed for up to 20% of income from qualified real estate investment trust dividends and 20% of qualified income from publicly traded partnerships.
Because of various limitations on the QBI deduction, tax planning moves can unexpectedly increase or decrease it. For example, strategies that reduce this year's taxable income can have the negative side-effect of reducing your QBI deduction.
Plan ahead
These are only a few of the tax breaks your small business may be able to claim. Contact us to help evaluate your planning options and optimize your tax results.
© 2021 Covenant CPA