Tuesday, 15 December 2020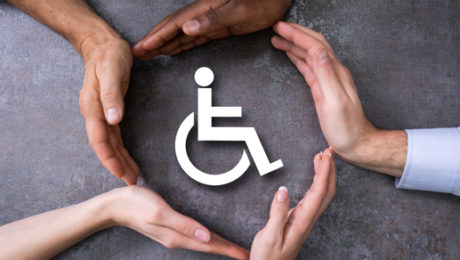 If you have a family member who's disabled, you likely know that financial and estate planning can be tricky. You don't want to jeopardize his or her eligibility for means-tested government benefits such as Medicaid or Supplemental Security Income (SSI). A special needs trust (SNT) is one option to consider. Another is to open a Section 520A account, often referred to as an ABLE account, because it was created by the Achieving a Better Life Experience (ABLE) Act.
ABCs of an ABLE account
The ABLE Act allows family members and others to make nondeductible cash contributions to a qualified beneficiary's ABLE account, with total annual contributions limited to the federal gift tax annual exclusion amount (currently, $15,000). To qualify, a beneficiary must have become blind or disabled before age 26.
The account grows tax-free, and earnings may be withdrawn tax-free provided they're used to pay "qualified disability expenses." These include health care, education, housing, transportation, employment training, assistive technology, personal support services, financial management and legal expenses.
An ABLE account generally won't affect the beneficiary's eligibility for Medicaid and SSI — which limits a recipient's "countable assets" to $2,000 — with a couple of exceptions. First, distributions from an ABLE account used to pay housing expenses are countable assets. Second, if an ABLE account's balance grows beyond $100,000, the beneficiary's eligibility for SSI is suspended until the balance is brought below that threshold.
ABLE vs. SNT
Here's a quick review of the relative advantages and disadvantages of ABLE accounts and SNTs:
Availability. Anyone can establish an SNT, but ABLE accounts are available only if your home state offers them, or contracts with another state to make them available. Also, as previously noted, ABLE account beneficiaries must have become blind or disabled before age 26. There's no age limit for SNTs.
Qualified expenses. ABLE accounts may be used to pay only specified types of expenses. SNTs may be used for any expenses the government doesn't pay for, including "quality-of-life" expenses, such as travel, recreation, hobbies and entertainment.
Tax treatment. An ABLE account's earnings and qualified distributions are tax-free. An SNT's earnings are taxable.
Contribution limits. Annual contributions to ABLE accounts currently are limited to $15,000, and total contributions are effectively limited to $100,000 to avoid suspension of SSI benefits. There are no limits on contributions to SNTs, although contributions that exceed $15,000 per year may have gift tax implications.
Investments. Contributions to ABLE accounts are limited to cash, and the beneficiary (or his or her representative) may direct the investment of the account funds twice a year. With an SNT, you can contribute a variety of assets, including cash, stock or real estate. And the trustee — preferably an experienced professional fiduciary — has complete flexibility to direct the trust's investments.
Examine the differences
When considering which option is best for your family (or whether you should have both), remember the key differences: An ABLE account may offer greater tax advantages, while an SNT may offer greater flexibility. We can help answer any questions.
© 2020 Covenant CPA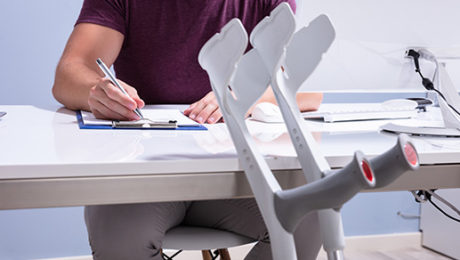 Many Americans receive disability income. You may wonder if — and how — it's taxed. As is often the case with tax questions, the answer is … it depends.
The key factor is who paid for the benefit. If the income is paid directly to you by your employer, it's taxable to you as ordinary salary would be. (Taxable benefits are also subject to federal income tax withholding, although depending on the employer's disability plan, in some cases aren't subject to the Social Security tax.)
Frequently, the payments aren't made by the employer but by an insurance company under a policy providing disability coverage or, under an arrangement having the effect of accident or health insurance. If this is the case, the tax treatment depends on who paid for the coverage. If your employer paid for it, then the income is taxed to you just as if paid directly to you by the employer. On the other hand, if it's a policy you paid for, the payments you receive under it aren't taxable.
Even if your employer arranges for the coverage, (in other words, it's a policy made available to you at work), the benefits aren't taxed to you if you pay the premiums. For these purposes, if the premiums are paid by the employer but the amount paid is included as part of your taxable income from work, the premiums are treated as paid by you.
A couple of examples
Let's say your salary is $1,000 a week ($52,000 a year). Additionally, under a disability insurance arrangement made available to you by your employer, $10 a week ($520 for the year) is paid on your behalf by your employer to an insurance company. You include $52,520 in income as your wages for the year: the $52,000 paid to you plus the $520 in disability insurance premiums. In this case, the insurance is treated as paid for by you. If you become disabled and receive benefits, they aren't taxable income to you.
Now, let's look at an example with the same facts as above. Except in this case, you include only $52,000 in income as your wages for the year because the amount paid for the insurance coverage qualifies as excludable under the rules for employer-provided health and accident plans. In this case, the insurance is treated as paid for by your employer. If you become disabled and receive benefits, they are taxable income to you.
Note: There are special rules in the case of a permanent loss (or loss of the use) of a part or function of the body, or a permanent disfigurement.
Social Security benefits
This discussion doesn't cover the tax treatment of Social Security disability benefits. These benefits may be taxed to you under different rules.
How much coverage is needed?
In deciding how much disability coverage you need to protect yourself and your family, take the tax treatment into consideration. If you're buying the policy yourself, you only have to replace your after tax, "take-home" income because your benefits won't be taxed. On the other hand, if your employer pays for the benefit, you'll lose a percentage to taxes. If your current coverage is insufficient, you may wish to supplement an employer benefit with a policy you take out.
Contact us if you'd like to discuss this in more detail.
© 2020 Covenant CPA