Thursday, 30 September 2021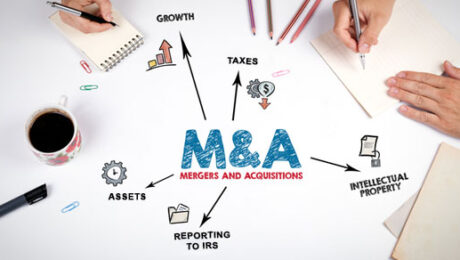 Low interest rates and other factors have caused global merger and acquisition (M&A) activity to reach new highs in 2021, according to Refinitiv, a provider of financial data. It reports that 2021 is set to be the biggest in M&A history, with the United States accounting for $2.14 trillion worth of transactions already this year. If you're considering buying or selling a business — or you're in the process of an M&A transaction — it's important that both parties report it to the IRS and state agencies in the same way. Otherwise, you may increase your chances of being audited.
If a sale involves business assets (as opposed to stock or ownership interests), the buyer and the seller must generally report to the IRS the purchase price allocations that both use. This is done by attaching IRS Form 8594, "Asset Acquisition Statement," to each of their respective federal income tax returns for the tax year that includes the transaction.
Here's what must be reported
If you buy business assets in an M&A transaction, you must allocate the total purchase price to the specific assets that are acquired. The amount allocated to each asset then becomes its initial tax basis. For depreciable and amortizable assets, the initial tax basis of each asset determines the depreciation and amortization deductions for that asset after the acquisition. Depreciable and amortizable assets include:
Equipment,
Buildings and improvements,
Software,
Furniture, fixtures and
Intangibles (including customer lists, licenses, patents, copyrights and goodwill).
In addition to reporting the items above, you must also disclose on Form 8594 whether the parties entered into a noncompete agreement, management contract or similar agreement, as well as the monetary consideration paid under it.
What the IRS might examine
The IRS may inspect the forms that are filed to see if the buyer and the seller use different allocations. If the tax agency finds that different allocations are used, auditors may dig deeper and the examination could expand beyond the transaction. So, it's best to ensure that both parties use the same allocations. Consider including this requirement in your asset purchase agreement at the time of the sale.
The tax implications of buying or selling a business are complex. Price allocations are important because they affect future tax benefits. Both the buyer and the seller need to report them to the IRS in an identical way to avoid unwanted attention. To lock in the best results after an acquisition, consult with us before finalizing any transaction.
© 2021 Covenant CPA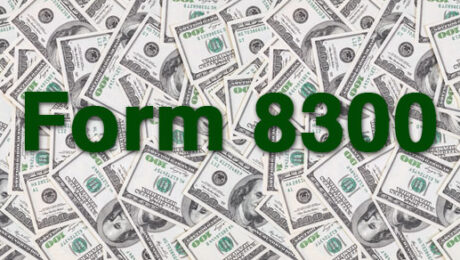 If your business receives large amounts of cash or cash equivalents, you may be required to report these transactions to the IRS.
What are the requirements?
Each person who, in the course of operating a trade or business, receives more than $10,000 in cash in one transaction (or two or more related transactions), must file Form 8300. What is considered a "related transaction?" Any transactions conducted in a 24-hour period. Transactions can also be considered related even if they occur over a period of more than 24 hours if the recipient knows, or has reason to know, that each transaction is one of a series of connected transactions.
To complete a Form 8300, you'll need personal information about the person making the cash payment, including a Social Security or taxpayer identification number.
Why does the government require reporting?
Although many cash transactions are legitimate, the IRS explains that "information reported on (Form 8300) can help stop those who evade taxes, profit from the drug trade, engage in terrorist financing and conduct other criminal activities. The government can often trace money from these illegal activities through the payments reported on Form 8300 and other cash reporting forms."
You should keep a copy of each Form 8300 for five years from the date you file it, according to the IRS.
What's considered "cash" and "cash equivalents?"
For Form 8300 reporting purposes, cash includes U.S. currency and coins, as well as foreign money. It also includes cash equivalents such as cashier's checks (sometimes called bank checks), bank drafts, traveler's checks and money orders.
Money orders and cashier's checks under $10,000, when used in combination with other forms of cash for a single transaction that exceeds $10,000, are defined as cash for Form 8300 reporting purposes.
Note: Under a separate reporting requirement, banks and other financial institutions report cash purchases of cashier's checks, treasurer's checks and/or bank checks, bank drafts, traveler's checks and money orders with a face value of more than $10,000 by filing currency transaction reports.
Can the forms be filed electronically?
Businesses required to file reports of large cash transactions on Form 8300 should know that in addition to filing on paper, e-filing is an option. The form is due 15 days after a transaction and there's no charge for the e-file option. Businesses that file electronically get an automatic acknowledgment of receipt when they file.
The IRS also reminds businesses that they can "batch file" their reports, which is especially helpful to those required to file many forms.
How can we set up an electronic account?
To file Form 8300 electronically, a business must set up an account with FinCEN's Bank Secrecy Act E-Filing System. For more information, visit: https://bsaefiling.fincen.treas.gov/AboutBsa.html. Interested businesses can also call the BSA E-Filing Help Desk at 866-346-9478 (Monday through Friday from 8 am to 6 pm EST). Contact us with any questions or for assistance.
© 2021 Covenant CPA
Wednesday, 19 December 2018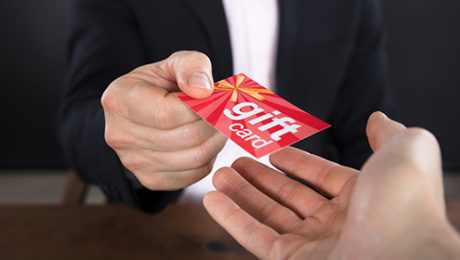 Gift cards offer businesses a convenient way to reward employees and thank customers. However, as the FBI recently warned, gift card scams specifically targeting companies are on the rise. Since January 2017, losses from such fraud schemes have surpassed $1 million. Here's what you need to know to avoid being cheated.
Anatomy of a scam
Fraudsters use classic "spoofing" strategies to execute what law enforcement terms Business Internet Compromise (BIC) scams. They email or text an employee, claiming to be someone who can authorize gift card expenditures, such as the company's CEO or HR director.
Messages typically instruct the employee to purchase gift cards for the executive to give as gifts or to use for office expenses, such as holiday party supplies. The employee is told to send the gift card information, including card numbers and PINs, back to the "executive" (in reality, the scammer) who then cashes out the cards' value. By the time the business catches on, it's already too late to recover the stolen funds.
All companies are vulnerable to this type of fraud. But certain sectors seem to be at increased risk, including real estate, legal, medical, and distribution and supply businesses, as well as nonprofit organizations.
Simple steps
Prevention starts with education. Inform employees about the scam and ask them to be on the lookout for emails or texts that ask them to buy multiple gift cards on someone else's behalf. They should be particularly suspicious if the email urges them to act quickly or to reply with the gift card numbers and PINs.
To be on the safe side, require employees to follow up on any electronically delivered purchasing request with a phone call to the requesting party. And to reduce the chance that employees will receive spoofed emails, ensure that your network security is robust and up to date.
Report and control
The FBI asks businesses to report BIC gift card incidents to its Internet Crime Complaint Center at www.ic3.gov. Also, contact us at 205-345-9898. We can help you implement strong internal controls to prevent fraudsters from taking advantage of unsuspecting employees.
© 2018 Covenant CPA